Utilities Engineering Sector
Our Holding has extensive experience in civil infrastructure project development, we provide a wide variety of civil construction, ensuring safe long-term cost-effective piping, system installations and communication solutions.
Internal engineering takes careful planning and close collaboration with municipal authorities and commercial developers, that lead to low-cost high-efficiency solutions with the use of accumulated best practices.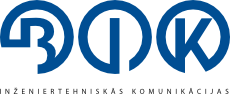 Bik Sistemas - BIM engineered utility & climate solutions
BIK Sistemas core activities are the design and construction of internal engineering networks – water pipes, sewerage, heating, heat supply, ventilation and air conditioning systems.
The Company was established in June 2018, but despite its short existence, the company's experienced and a cohesive team is able to offer its partners technically, financially and modern technology appropriate solutions. In order to ensure quality that meets the needs of large production plant, public building and private house construction, the company is constantly working on improving the professional qualifications of company's specialists.